So here we go. Looking around this site will give you more info on the Warm Glow light, in other posts, and the P4HF sculpture. The candleabras are recent kinda' metal sketches for another big chair I'm doin' which were encouraged by seeing, out of the blue (at Verushka's place), a candleabra I'd made way back in the nineties. It was after I'd made them that I'd realised they were sketches for the chair to come. Never thought of the concept of sketching in metal but candleabras are an interesting way to do it.


So this is the No1 candleabra and hearkens back to the one I made in the 90's with the very organic styling in the torchwork.


This ones a little closer to work I've been doing lately with some of the old torchwork, as in heating and bending in situ, plus the way I've become more linear in the design aspects.


And this one is possibly somewhere where I'll go with the design of the chair with a significant kinda linear design thing then some rough textural work using a fine blade in the grinder to do cuts in the body.
All these works are well protected against rust with a coating of an American product called Penetrol which seems to be mainly boiled linseed oil with some anti rust added in.


Sturdily made and put together with various allen head bolts tapped into the body. On/off switch and uses small 25W bulbs in normal bayonet fittings.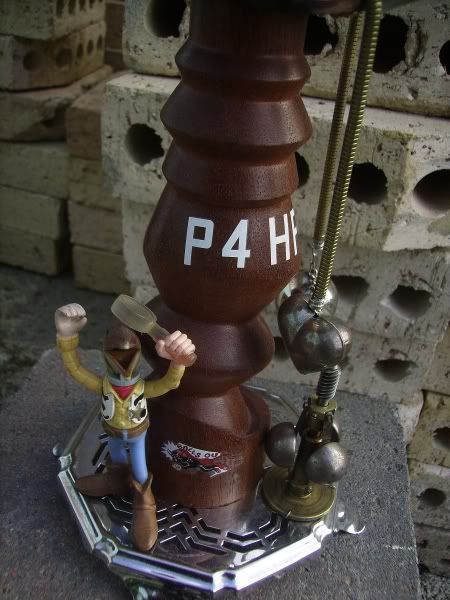 This is Peace for his Fiancee (P4HF) and is a very deep work indeed.